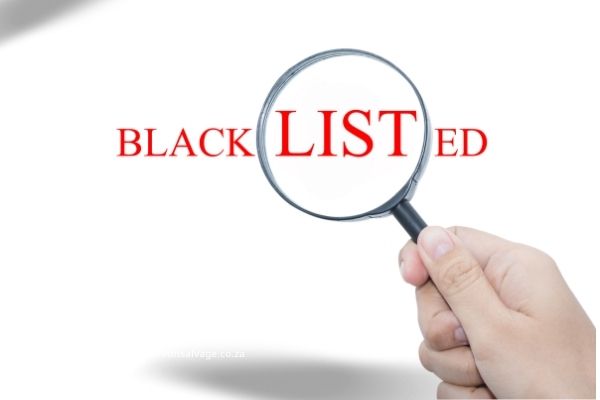 Blacklisted, Credit reports and credit scores: what you need to know
Credit: What it is and how it works
In today's world, credit plays a crucial and significant role in enabling us to buy a wide range of things that one, in most cases, cannot afford to buy with cash. As a result, one can borrow funds from a bank or credit provider to purchase them. You then pay back the money you receive from the bank later, along with interest and some administrative fees. If your credit score is low and you have blacklisted matters, purchasing these goods on credit will be challenging.
There is no doubt that South Africans are heavily reliant on credit facilities for all aspects of their needs. Research has shown that South Africans are indebted to credit providers and banks to the extent that they owe trillions of rands. It is common for people to use credit facilities in today's world to help consumers afford many of life's more expensive assets, such as homes and cars.
It is important to note that the overall creditworthiness of your report, credit score, and how you manage your finances are all indicators of how well you manage your finances. Having a healthy credit report with favorable scores can prove invaluable when looking to improve your lifestyle. Because of this, you will be able to purchase items that you would, in most cases, must save for a long time to save up. These credit products include the following:
Similarly, if you have blacklisted matters, you won't be able to finance high ticket purchases.
There are several types of credit agreements. Which ones should you be aware of?
As stipulated in the National Credit Act, a credit agreement can either be a credit transaction, a credit facility, a credit guarantee, or a combination of any or all the above mechanisms. As we examine the several types of credit available, we must note first that there are a few key differences between them, such as the repayment schedules and the repayment amounts.
Credit transactions are the process or event of receiving a loan or receiving a service in exchange for monthly repayments. In the meantime, interest and other charges will still apply until the agreed amount of the loan or service has been satisfied or repaid in full.
Here are a few examples of several types of credit agreements
Home Loan Agreements. Home loans are loans where money is advanced to the borrower to help them purchase a home. The house you want to buy will be the collateral for the home loan. The bank which approved the mortgage loan will then assign a mortgage bond over the property to the deed's office. This bond acts as security should the consumer fail to repay the home loan.
Instalment agreement. The term "instalment agreement" refers to a credit agreement in which the purchase price of movable property gets paid in instalments over time. Interest will still get charged on top of these instalments. It is imperative to understand that defaulting on instalment agreements will result in the repossession of these goods.
Credit agreement transaction. An agreement between two parties that is not a credit facility can act as a credit transaction. This agreement defers payment of an outstanding loan and charges interest for deferred payment. The concept of money lending covers all forms of money lending transactions, including monthly, one-time loans or even microloans.
Secured Loans. An example of a secured loan is when a person takes out a loan against their moveable property. The consumer then pledges to the lending institution a movable paid-up asset as security as part of the lending process. A paid-up vehicle is one example of a pledge in this regard.
Pawn transactions. As defined by the National Credit Act, a pawn transaction is an agreement in which a loan provider advances a loan to a consumer while at the same time taking possession of the goods provided by the consumer as collateral for the loan. When the consumer has repaid the loan in full, including interest, they receive their goods back.
Important Fact! Your credit report will typically provide you with information regarding the credit agreements above and how you manage the repayment of these monthly debt obligations. Credit agreements contain detailed information about your debts and repayment histories, which credit bureaus use when calculating a credit score. A credit agreement must be maintained, and monthly payments made on time each month for you to improve credit scores. If you fail to maintain monthly payments, you will be regarded as a blacklisted consumer and you will find it hard to open new credit facilities.
The importance of having a high credit score
In the sometimes-nerve-wracking process of obtaining financing, whether through a credit card or a loan facility, the credit provider uses your credit score to judge whether you are creditworthy. In other words, it is a measure of your likelihood of repaying this new debt successfully. You can also think of it as an indicator of how responsible you are with your finances.
You are less likely to default on your upcoming debt if your credit score is high. The higher your credit score, the more likely you will qualify for reduced monthly fees, lower interest rates, and more attractive credit card offers and rewards.
During the credit provider's assessment, they will consider your credit history along with your track record of how you are paying your accounts on time. In addition, they will consider how you deal with your debt in general. For many credit providers, evidence of a solid repayment history is vital. It is only with your permission or signed consent that credit providers will approach credit bureaus to access your credit reports and scores.
Not everyone in today's day and age needs credit facilities. However, a solid credit report could be beneficial if you intend to finance a major purchase like a car, tuition at an educational institution, a home, or any other high-ticket purchases that cannot be paid upfront using cash. Credit reports also play a significant role in many aspects of our lives, not just acquiring goods and assets. A credit report will play an instrumental factor when renting an apartment or applying for a new job.
Our blog post will provide you with an overview of some of the many connections between a credit report and credit score, consumer financial and paying habits, and how their impact can have on credit scores.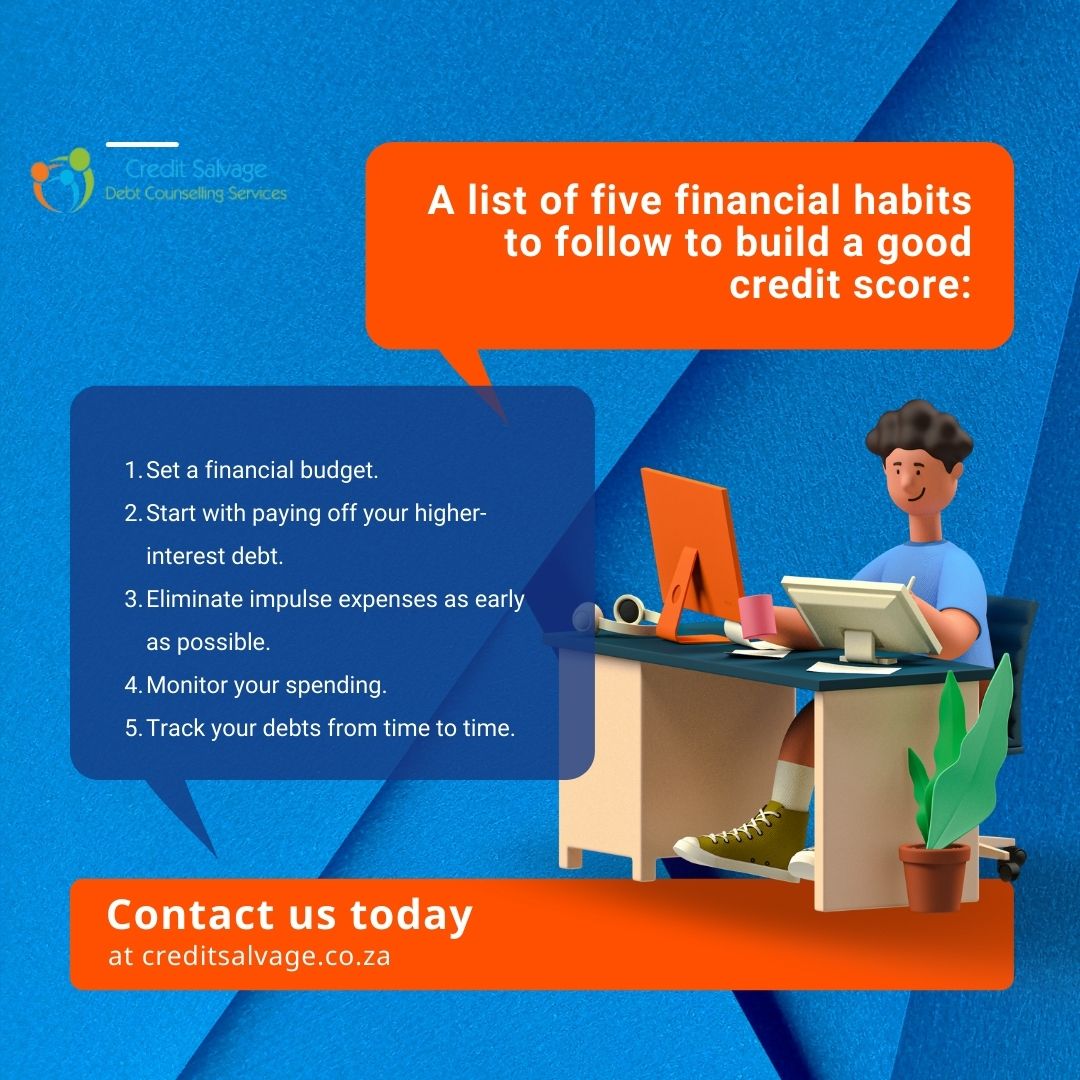 The Credit Report - What are they?
In your credit report, you can find an overview of how you have managed your debt and certain other financial obligations over the years. Credit reports will
Different consumer credit bureaus maintain credit reports. Creditors typically approach Experian, Compuscan, XDS, and TransUnion for credit reports. They compile information about debts and payments reported voluntarily by credit providers registered under the National Credit Act.
The information that the bureaus collect includes the following:
The total amount of debt that you have
Past or present credit accounts that you have opened
A history of how you have repaid your debts in the past
if you have any delinquent accounts
Judgments on your record.
Debt review indicators
Administration orders
Sequestrations orders
Rehabilitation orders.
Credit Reports have the following various categories:
Personal information. This information includes your full name, ID number, past and current employment histories, and current and past addresses.
Credit Score
Public Records. Judgement information, default information, administration orders, sequestration and rehabilitation orders and debt review indicators
Payment profile histories. All types of credit accounts such as credit cards, loans, vehicle financing, student loans, etc. This information includes the total amount of each loan, the outstanding balance on each account, the number of monthly payments made on each account, and the credit limit attached to each facility. Here you will see how you have made payments, whether they were late or on time.
Inquiries. The names and dates of the companies that have requested your credit report in connection with credit applications you made with that firm. While credit inquiries remain on your credit reports for two years, most credit scoring systems stop considering them after a year.
Deeds Office records. Records of any property you own will be reflected here.
Here is what you will not find in your credit report.
Income
Criminal records
Bank Balances
Medical histories
Ethnicity / Race
Marital Status
Educational information.
Religion
Credit Scores
What is a Credit score?
Credit providers use a credit score to determine an individual's creditworthiness. It is a three-digit number between 0 and 710. The purpose of credit scores is to provide credit providers with tools they can use to make informed credit decisions. It includes approving or declining a consumer's request for credit.
Having a high credit score increases your likelihood of repaying your upcoming debts on time and within the terms of the agreement.
Credit scores are calculated based on the number of points assigned to each piece of relevant credit information. A credit score is created by adding the points. If you have a credit score that meets a certain level, your credit application will be pre-approved. It is also possible that your score would fall below a certain threshold, in which case your application for financing would not go through. A rejection from the bank based on a low credit score would make you a high-risk blacklisted consumer.
While your credit score is significant, it is only one of several pieces of information a credit provider will use to determine your creditworthiness. Another very crucial aspect of the lending process is affordability. In terms of the Credit Act, credit providers are obligated to do these affordability calculations to avoid reckless lending investigations.
Therefore, to successfully qualify for new credit facilities, it is imperative to focus on both aspects simultaneously.
Credit scores are determined by:
Credit report inquiry history over the last 24 months, including the number of inquiries within the last two weeks. Credit scoring models penalize excessive inquiries made in a brief period. Avoid applying for numerous credit facilities in a brief period.
Any adverse information. Some of the data comes from public records. Public records include judgments, sequestration orders, and rehabilitation orders.
Repayment histories. Your payment history includes any outstanding amounts owed and the monthly conduct of these accounts.
Debt to income and credit utilization ratios.
Good mixture of different credit agreements. A credit score reflects how much financial debt you have and the types of credit you have used up to that time. You can raise your credit score by taking out multiple forms of credit agreements. These include instalment loans, revolving credit, and home loans. Having a good credit mix can positively influence your credit score. If you have only one type of credit, such as payday loans, your credit score will reflect that as high-risk.
Evaluation of your credit history which includes the length of all credit histories.
If you investigate your credit scores, you will find a variety of several different credit scores. It is important to note that every credit bureau uses its scoring model, and credit providers only refer to one or two of them when making a credit decision.
Blacklisted. The top causes for being regarded as a blacklisted consumer.
High Credit Card Balances and Maxed Out Credit Cards. It is common knowledge that excessive maxed-out credit card debt has a negative impact on credit scores. In addition to paying the monthly instalment, consumers may not be aware that debt incurred through credit card use includes more than just the payment. Overusing or abusing credit cards and not paying the minimum instalment will negatively affect a credit score. These effects will cause you to appear as a blacklisted consumer.
By maxing out your credit cards, you will cause your profile to reflect a high credit utilization rate. The credit utilization rate increases if you have used an extremely high percentage of your available credit cards or store cards. This increase in your credit utilization will negatively impact your credit report.
As a result, high credit utilization indicates that, even if you still pay the minimum payments, you cannot repay the debt on your cards, making you at risk of default.
Filing for sequestration or Bankruptcy. It is common for people who are deeply in debt and perceived as being blacklisted to have no option but to declare bankruptcy, though that is the worst thing they could do to their credit score.
Adverse payment history. You will have an adverse credit record whenever you fail to make the monthly repayments on one or more of your credit agreements, which appears in your credit history. If a consumer has an adverse repayment history, it is unquestionably one of the most significant reasons a consumer may be classified as blacklisted. You can review your credit history, which is found on your credit report, to determine how you have managed your repayments in the past. A credit report will show you how many accounts you have and whether you pay your monthly obligations on time.
The impact of negative information on your credit score!
You may find that your credit score significantly drops if you have had adverse listings or adverse information on your credit report's payment history over the years. The amount of damage your credit score will suffer is dependent on the type of information in your credit report. Consequently, the score impact of these poor listings diminishes with time, but they can still overpower other positive factors and harm your score.
There are several adverse listings and information which affect credit scores. Examples include the following:
Debt review listings and debt counselling listings! Your credit report will display the status of debt counselling until the debt counsellor issues a clearance certificate.
Court judgments. The term "court judgment" refers to the procedure when a court issues an order to a consumer to pay a debt. These judgments will remain on your credit reports for up to five years. If you pay the total amount owed before the five years, the judgment information falls from your credit report. According to the National Credit Act, credit bureaus must remove judgment information when the credit providers send them a payment confirmation letter or when they receive a court order rescinding the judgment.
Default listings. Default listings are the result of a credit provider's enforcement action. Using a letter of final demand is an example of the action against you by the credit provider to force you to pay for your account. That information will remain on your credit report for one year and reflects within the defaults section. These listings have serious detrimental effects on credit scores. You will be able to remove the information from your credit report sooner than the one-year retention period. You need only pay the outstanding amount. According to the National Credit Act, credit bureaus must remove enforcement action default information when the credit providers send them a payment confirmation letter.
Administration. A person under administration will have their monthly instalments reduced and their payments extended if their overall debt does not exceed a threshold of R50k. Administration orders remain on your credit report for five years or until cancelled or rescinded.
Sequestration and rehabilitation court orders. It is impossible to remove a sequestration order from your credit report, so it remains on your credit report for five years. A rehabilitation order will have an additional five-year impact on your credit report after the rehabilitation order is in place.
Trace Alerts. A trace alert is an instrument that appears on your credit report and is placed there by your creditor. Since the credit provider could not reach you, they have asked to receive a notification whenever your contact information changes. After the updated information is uploaded, the credit provider will instruct the bureaus to remove the trace alert.
Management of credit reports and scores!
The number one thing you can do to improve your blacklisting status and credit score is to review your credit report often. Review your credit bureau report at least four times a year between each of the different credit bureaus in South Africa.
It is also a sensible idea to review your credit report once a month for three months before you plan to make large purchases. For example, this includes buying a home, purchasing a vehicle, or taking out a personal loan of more than R150 000. By doing so, you will be able to avoid unpleasant surprises when it comes time to apply, and you will find that you will be able to correct any adverse information from the bureaus before applying.
Avoid getting blacklisted by managing your credit report and score.
Since we have gone over the factors that can influence your credit report and your credit score, you may be able to make choices that can help improve your credit scores with all the different credit bureaus. Take the following steps to improve your credit score and avoid getting blacklisted:
Keep accounts with a clean history open.
A smart strategy is to keep unused credit and store cards open. The closing of any credit or store cards on which you have an outstanding balance will increase your utilization ratio. In turn, this will harm your credit score and you will be deemed blacklisted. Maintaining an active account by using the card regularly for small purchases and paying them off right away is also an effective way to improve your credit score.
Make sure you pay all your due accounts on time without fail.
Many credit scoring models use a stable repayment history as the main factor when calculating your three-digit credit score. As a result, it is safe to say that your payment history is the most significant determinant of your credit score. Your payment history can boost your credit score if you maintain the following:
Keep your payments on time every month.
Don't miss a payment, even if you are disputing the account. After the dispute has played out, you can always request a refund. That will avoid missed payments in your report.
If you cannot afford the current outstanding amount, make at least a minimum payment.
Reduce your revolving debt by paying it off.
As a result, you will be able to improve your credit utilization ratio, and the lower you can get it, the better off you will be in your quest to avoid being classified as blacklisted.
According to research, consumers who score the highest credit scores tend to keep their credit utilization levels between ten and fifteen per cent.
Be conservative in your use of credit.
Do not go beyond the limit approved by your lender. If you have a revolving or credit card with an R10 000 limit, try not to go over that limit. When you exceed the credit limit on these accounts, it will negatively affect your credit score. Ensure that you do not exceed fifty per cent of the credit limit on these accounts. Having a higher credit limit and using less of it each month will decrease debt to income ratios and improve credit scores.
It is best not to apply for new credit unless you really need it.
Our goal is to help you avoid or at the very least minimize the slight drop in your credit score that can sometimes result from inquiries.
Make sure that your credit report is free of fraud or inaccuracies.
One way to get rid of a blacklisted status is to consistently check your credit reports. If your credit reports contain false or inaccurate information, this will negatively affect your credit score. As a result, your credit score will suffer. Because of this, you should monitor your credit report on all four major credit bureaus (Compuscan, Experian, TransUnion, and XDS) for any fraudulent or incorrect information and accounts that could affect your credit score. Please check to ensure that the creditors listed on your credit reports are correct. If you discover any errors on these credit reports, please submit a dispute to have the information corrected immediately.
Ensure you have a diverse credit mixture.
If you have only one type of credit line on your credit report, such as a payday loan, your credit score may suffer. Having a diverse mix of credit products may help you boost your credit score. However, you need to make sure that you can repay any new facilities you make. In other words, if you take on too much debt, you could hurt your credit score overall.
Conclusion
As a result of all the problems that are associated with credit scoring, credit reports, blacklisted matters, and blacklisting issues, it's understandable that some consumers think the algorithm used to determine credit scores may be flawed.
There is no doubt that credit is a necessity in today's world. Most consumers cannot afford to pay cash for their cars, and even fewer can afford to invest money upfront for their dream homes. Credit facilities can be a tool to start a new business venture or even help finance an expensive higher education. If you follow our advice in this article, you will be able to make the most of your approved credit facilities. Credit has the potential to enhance lives when it is used and managed well. Sadly, improper use and abuse of credit facilities can lead to blacklisting.
To obtain credit facilities that are likely to enhance our lives, we must understand how credit scoring, credit reports, and blacklisting work. By applying the knowledge that we have provided you with in this post, you can take control of your financial life today and avoid getting blacklisted by your creditors.