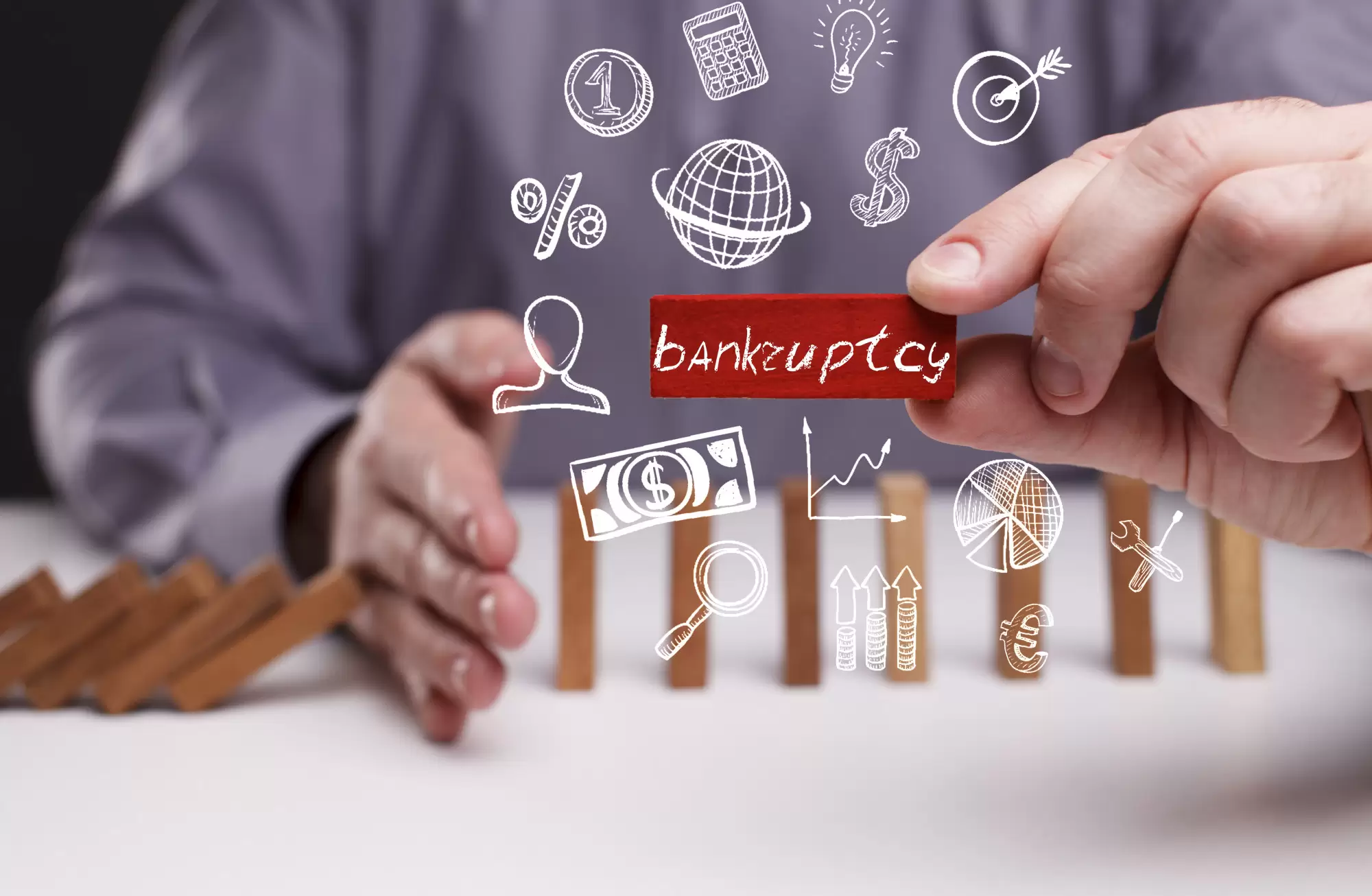 Sequestration alternatives: 6 effective alternatives.
Would you believe there is an estimated 1.5 million individuals in the world applying for bankruptcy every year? That is a staggering number! There are increasing numbers of consumers in South Africa who are turning to sequestration to resolve substantial amounts of debt that they are facing. There are alternative methods of dealing with debt in ways that do not involve bankruptcy or sequestration.
A large amount of overdue debt will harm your life in many ways, and it affects far more people than you might expect. It is often the result of circumstances beyond their control that lead them to fall into debt. There are many reasons for this, such as divorce, illnesses, disabilities, hospitalizations, or even retrenchments.
When you have excessive debts, you may have no choice but to consider filing for sequestration, insolvency, or bankruptcy. Depending on the circumstances in which you find yourself, sequestration may not be the best course of action. It is imperative to recognize that applying for sequestration or declaring bankruptcy and insolvency will severely damage your creditworthiness, credit report and credit score. Sequestration and rehabilitation orders remain on your credit report for ten years.
Sequestration what is it?
To apply for sequestration, an applicant must file an application with the court to be declared bankrupt or insolvent. Additionally, with the help of their attorneys, creditors can request that a court declare a debtor bankrupt by filing a petition with the court.
Many believe that bankruptcy is unavoidable, but the truth is there is a large variety of different alternatives to be considered.
So, what are the sequestration alternatives to filing for bankruptcy? Keep reading to learn about your six best options.
1. Selling Assets
One of the easiest ways to repay your debts without declaring bankruptcy or insolvency is liquidating some of your possessions with value. Selling some of your possessions may enable you to pay off some or all your debts, giving you a breath of fresh air.
Due to consumer attachment to their possessions, this option of selling their assets rarely occurs. Liquidating valuables may allow you to reduce your debt or even eliminate these lingering obligations. Nonetheless, you should be aware that there are, unfortunately, several downsides to this strategy if you decide to take the first step in trying to sell some of these possessions.
As a first step, it would be advisable to evaluate your assets that aren't necessary to your daily life and get rid of them. Your home is one of the most valuable assets that you need in addition to a car for commuting to work. Besides those two essential assets, you can sell everything else that you own to reduce your debt.
The second concern is that if you sell your non-essential assets in a hurry, you might not be able to get the appropriate value for them. It is imperative to note that the act of liquidating your assets might help you pay off some of your debts. But you should be aware that it can also have an adverse impact on your future financial future. As this is not the preferred option for all people, if you have numerous or valuable assets, you can get the head start you need to deal with your debt and avoid the consequences of declaring bankruptcy or insolvency.
If you are thinking of going this route, then one thing you should do is list your necessary and non-essential assets. It goes without saying that you should make sure that you liquidate everything on your non-essential assets list. In addition, do not forget that you can always replace all the items on your non-essential list once your financial situation improves in the future.
2. Budgeting
The process of repaying debt is not an easy one. First and foremost, you should consider whether you can pay off your debts. To answer this question, you must first create your own budget. As a result, you will know how much money you have available to repay your debt monthly.
When you are trying to avoid bankruptcy or insolvency and strive to achieve financial independence, it is imperative that you establish a budget to set aside money to pay your accounts and debt. Making a list of what you need and what you want to do is the first step in this process. Consider prioritizing things like food and account payments, and it is also a sensible idea to limit impulse buying. If you want to figure out how long it will take to pay off all your financial obligations, you should first compile a list of your monthly payments, including the balances you owe.
The sooner you learn how to budget your finances, the closer you will be to financial freedom. There is no doubt that it will be a daunting task, to begin with, especially if you've never had a strict budget before. There will be challenges along the way, and you'll want to walk away from them, but if you stick with them, you won't regret it.
When you are facing the possibility of going insolvent, the problem may not be a lack of financial capacity but instead learning how to use your resources more effectively. You may also want to consider debt counselling and debt review as part of the solution. The Account Repayment template we have created should make this a simple and straightforward process for you. This document will give you a general idea of how much money you need to set aside every month to pay off your debt in one to five years.
If you find through this analysis that you will not be able to repay all your debts within a maximum of 5 years, at which point we would suggest debt counselling with a reduced interest rate and reduced monthly payments.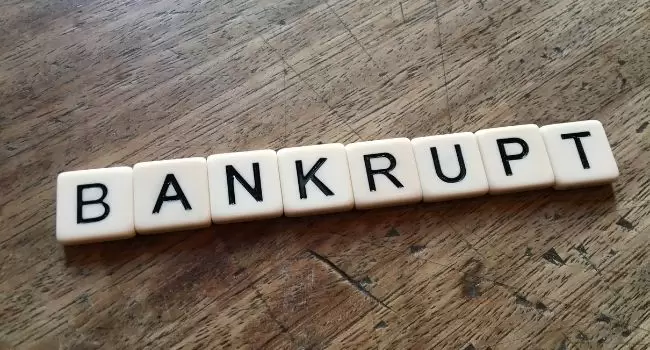 3. Side Income as Sequestration alternatives
A more obvious solution to avoid bankruptcy is to increase your income, but what are some ways to do this?
Side hustle is a remarkable thing to invest in to avoid bankruptcy and sequestration. Then, of course, there are your typical methods of getting a part-time job to help supplement your primary source of income. However, other modern solutions are available, too.
With access to the internet, there are an unlimited number of opportunities. Finding freelance work doing something you are skilled at or passionate about may be the boost you need. Freelance work is flexible, and you can schedule it around your primary employment; in many cases, freelance work can be so profitable that it can entirely replace your 9-5 job.
Get started and start earning a side income today! Select a side hustle from the list below, and you will be able to supplement your income with the extra income.
Online tutoring is proving to be increasingly popular.
Consider joining focus groups or taking part in paid surveys.
If you have a spare bedroom or a garden cottage, you could rent it out.
Provide babysitting services.
Becoming a freelance writer or proof-reader can be extremely rewarding.
Provide grocery delivery services.
Bake goods and sell them at your local home industry shops.
Drive for Bolt or Uber and make money from it.
For those consumers interested in delivering food to customers as an extra source of income, you can join Mr. Delivery or Uber Eats.
Get into the world of photography as a side income stream.
The above-mentioned incomes will assist you in your quest for sequestration alternatives.
4. Using Available Equity in bond as sequestration alternatives
If you own a home, there is a strong chance that you took out a home loan to purchase it. Due to this, your home loan payment every month is one of the biggest, if not the biggest, monthly expenditures you make.
When you own your home and have positive equity in your property - meaning that the value of your home is higher than your remaining outstanding bond - you may be able to take out a home equity loan or refinance the house. The money you will receive will allow you to pay off most of your unsecured debts.
If debt problems negatively impact your credit score, banks will be willing to work with you. Consequently, the bank's loan is provided under the condition that it settles all unsecured debt. The bank will pay these debts before transferring any available balance to you.
When you refinance your home, you will be able to apply for a new loan that could come with a lower interest rate than the one you had when you bought your house. It is a sensible option to investigate whether your finances are stable or not; it can save you a lot in interest payments and can be an effective tool for one of the Sequestration alternatives.
5. Friends and Family
Don't be afraid to ask your loved ones for help if worse comes to worse. However, only consider this option as a last resort, especially if the one you ask for is financially stable.
Using this option should be your last option because it has many disadvantages. Asking friends and family for a loan can put them into financial hardship, and worse, it can ruin your relationship with them.
When you come to this decision, ensure that every agreement is on paper. Also, treat this as a loan from a bank, don't think you can miss payments because they are loved ones.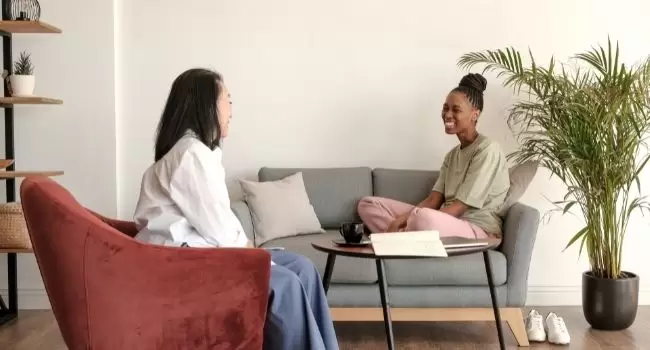 6. Debt Counselling and debt review as sequestration alternatives.
A professional debt counselling company like Credit Salvage, which provides debt counselling services, may be able to bring clarity to your finances when you are feeling overwhelmed with your debt.
The debt counsellor can review your financial situation and assist you in creating a realistic budget. In addition, a debt management specialist can help you renegotiate substantially reduced interest rates with your creditors as part of your debt management arrangement.
The most effective solution before applying for sequestration is to seek debt counselling. You should seriously think about this option before considering an insolvency solution.
The goal of debt management and debt counselling is to help you get rid of your debts within a two-to-five-year period. As a first step, your debt counsellor negotiates with your creditors so that you receive a lower monthly payment and interest rate. You opt-in for a monthly payment plan in which you make a single reduced lump-sum payment to the debt counselling company's Payment distribution agent, which then distributes the payments to your creditors.
Conclusion: What are the sequestration alternatives
To avoid sequestration, you should look for ways to make more money and spend less while negotiating with your creditors and managing your debt with the help of a debt counselling company. You can use several different strategies to gain control of your debts and pay them off without resorting to reaching out to the courts for sequestration assistance. You will be able to avoid having a sequestration court order appear on your credit report and be free from all your debts if you are successful.
There are several reasons why it is imperative that if you ultimately decide to apply for sequestration, you take the time to learn as much as you can about how it works. You need to be able to make your decision after considering all your options. Do not worry about the short-term effects on your credit report, credit score and creditworthiness. Instead, make it a priority to get out of debt as soon as possible. As soon as you are debt-free, you can begin working towards rebuilding your creditworthiness.
The possibility of bankruptcy can be scary, but now we've answered the question, " Sequestration alternatives: 6 effective alternatives." If you are interested in learning more, check out our debt counselling and credit clearance services!
Sources - Other good reads