Debt Review - Everything You Need to Know.
Debt accumulation is quite common, especially with the recent economic fluctuation and people being out of jobs due to the Covid-19 pandemic. Approximately 3 million individuals lost their jobs in South Africa after the pandemic hit.
Those who retained their jobs reported not having income during this period. Out of this statistic, women represented about two million of those who lost their jobs.
When lawyers or collectors come calling, you have no option but to comply and find funds to repay your overdue credit agreements. In some cases, this may seem complicated, especially if your debt-to-income ratio is high.
However, a debt review can help you pay back what you owe in a calculated manner to ensure you get to keep some cash for your daily use.
If debt review is new to you, this article will provide all the knowledge on debt review and why it is correct.
Debt review refers to a formal rehabilitation program that provides financial advice to consumers generally paralyzed with debt repayment. Such consumers tend to have a high income to debt ratio, affecting their timely monthly installment payments.
The process of debt review involves tasking your debt counsellor with the job of negotiating your debts with the respective institutions. In addition, your debt counsellor will analyze your debts, income and help you create a payment plan for your debts.
What Are the Benefits of a Debt Review?
There are numerous advantages of debt review. These benefits are not limited to:
Scheduled Payments
It is common to accumulate large sums of money as debt. Most people may fail to realize that their spending is more than their income, hence leveraging on debt. An accumulated debt may be difficult to repay as you may find yourself without money to survive on.
A debt review process ensures that a debt counsellor gets assigned to you, who will negotiate with debtors on your behalf. For example, if you were supposed to pay R500 in a month, a debt counsellor may lengthen your payment schedule to 4 months or more to allow you to keep some of your income.
The scheduled payments will offer you relief when paying back your debt.
Reduced Interest Rates
Debt counselling also accords you with the benefit of enjoying reduced interest rates on your loan. Failure to pay back your credit agreements on time results in interest accumulation, making it challenging to repay your loan.
Your debt counsellor will negotiate with your creditor on your behalf for reduced interest rates. The result ensures that more of your money goes into payment of the principal amount and not the interest.
Simplifies the Process
If you have several accounts to repay from different creditors, it is common to lose track of due payments. With a debt counsellor, you get to pull together all your financial accounts and only make one payment instead of having to make several payments.
Physiological Relief
Owing debts can have a physiological effect due to the overwhelming feeling of inability to repay all your credit agreements. In addition, over-indebted consumers may not have enough income to service their accounts on time, resulting in a significant impact on their mental health.
Signing up for a debt review program helps you service part of your loan as you get to save a little on the side to support your daily needs. It can be overwhelming not to fully pay for all your accounts and, at the same time, unable to cater to your everyday needs.
A debt review program can help you reduce your debt without having to lose your wit over its accumulation and inadequate funds to repay.
A Better Alternative to Sequestration and Administration
Most people who cannot repay their credit agreements opt for administration and sequestration to wade off the creditors. Unfortunately, these two processes take a considerable amount of time for approval. In addition, creditors will still be knocking on your door demanding payment.
A healthy alternative is a debt review process. Debt counselling ensures that you still get to retain your assets and exercise entire administration over them while paying back all your credit agreements in a flexible manner.
Avoid Creditors
A debt review program will negotiate with creditors on your behalf. This way, you don't have to answer calls or emails asking when you plan to pay back your debt.
Essential Items to Know About Debt Review
Pulling yourself out of a debt trap entails specific things an individual should be aware of. Some of these items include:
Debt Counselling Qualification
Despite it being an ideal option for people in debt, not everyone can qualify for a debt counselling program. Everyday items that counsellors use to assess your qualification are income, number of accounts, outstanding balances, and living expenses.
Having too many accounts does not qualify you for debt counselling. However, being unable to repay your debts makes you eligible for a debt review program.
In addition, if your creditors take legal measures against you for lack of payment, you may not be eligible for a debt review program. For this reason, it is essential to seek a debt review before creditors take necessary legal steps.
If you are unemployed, you are as well unlikely to qualify for a debt review program. Employed people are guaranteed a monthly income allowing them to pay down their accounts on an installment basis. As an unemployed individual, it may be challenging to demonstrate your capacity to repay the debt, hence being ineligible.
Creditors Won't Take Legal Action!
Signing up for a debt counselling program means that your creditors will not be able to take any action against you. Therefore, it will create peace of mind for you to focus on other activities instead of the constant worry of asset repossession or legal action.
Once you clear your debt, the debt management company will issue you a clearance certificate stating that you are out of debt. This clearance certificate will then help you apply for future loans.
Monthly Payments Are Reduced
Signing up for a debt review program means that your monthly debt repayment amount decreases to an amount you can afford. Debt accumulation may render it impossible for most individuals to have enough money for sustenance.
With debt counselling, your counsellor weighs how much you owe versus your expense and income. These figures will help your counsellor develop a percentage that will allow your debt to continue repayment while you still get to afford your living expenses.
Debt Counselling Isn't Free!
A debt review program is an essential service that takes the load off your debt repayment. This work involves constant communication with creditors.
Some of the fees you will have to pay for a debt review program are application fees and ongoing administrative fees. You will be required to pay the application fee before joining the program.
The administration fees are monthly-based payments that debt counsellors offset from your monthly installment. So, for example, if you pay R1 500 to your debt counsellor, they may take R200 for administration fees and give the remaining R1 500 to your creditors.
You Can't Take More Credit.
Signing up for a debt review program hinders you from taking additional debt from creditors. The program allocates you a monthly payment plan which you will have to adhere to. A debt review may take a considerable amount of time to repay all your debt entirely.
Once you clear your debt, the company will issue you a clearance certificate to prove that you have completed paying your debts. After that, you can apply for loans from crediting institutions or individuals.
Longer Repayment Period
A debt review program will reduce the amount of money you require to pay each month. Despite being a benefit on your income and expenses, it prolongs the debt repayment period. You may end up paying the debt for years which ties you to your income source.
You Can't Skip a Payment without having a valid reason.
While on a debt review program, it is essential to stick to the payment program that your debt counsellor provides. Failure to adhere to the monthly payments can result in a nullification of your entire payment plan.
Your debt review will be successful if you diligently pay your monthly installments to your debt counsellor. If you cannot make a monthly payment, it is necessary to notify your debt counsellor to allow them to make the required adjustments to your payment plan.
Setting up a Business
While it may not be advisable to start a business while under debt review, the process does not hinder you from setting up your business. However, it is essential to stay focused on repaying your debt to avoid accumulating more debt.
Starting a business while still under debt review can result in bankruptcy and an impaired cash flow for your business.
Credit Record
The benefit of signing up for a debt review program is that your debt accumulation will not be a permanent record on your credit history. In addition, unlike blacklisting, where it is impossible to clear your name, a debt review program can help you wipe your credit history with a credit bureau clearance, deeming you eligible to apply for future loans.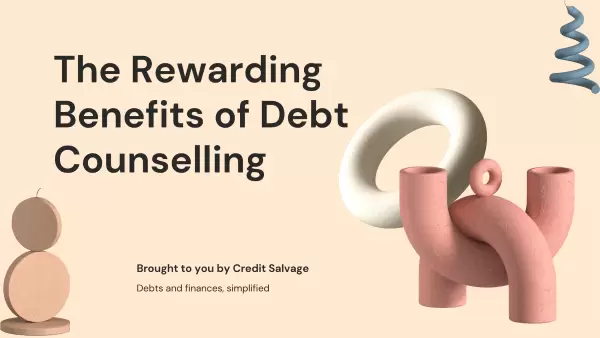 Debt Review Steps
The following is a breakdown of how the debt review process works.
Find a Debt Counselor
The first step in the debt review process is locating a debt counsellor to walk you through your repayment process.
There are plenty of debt counsellors in the market. Before hiring a debt counsellor, you should check that they have obtained registration with the National Credit Regulator. Debt counsellors cannot provide the service of debt counselling without prior approval and accreditation with the National Credit Regulator.
A debt counsellor that is not registered may fail to remit your repayment to respective creditors, costing you more money.
To find out if the debt counsellor is reputable, you can check their website for reviews and feedback on service delivery and creditors' relations. In addition, you can check the NCR website to find out whether they are registered.
Complete an Application Form (Form 16)
Once you confirm that your debt counsellor is credible and duly registered, you can proceed and fill out an application for inclusion in the debt review program. Your debt counsellor will provide you with the application form, commonly known as form 16.
Once you complete filling out the form, you need to attach the following documents to accompany your application:
Bank Statements

ID copy

Power of attorney

Pay slip

Account statements.
The debt counsellor will use these documents to analyze your financial status and ascertain the extent of your debt and capacity to pay it back.
Your debt counsellor will prepare a budget and a proposal for clearing your debts based on the analysis. The budget and the proposal will help you retain some amount to support your daily living expenses.
Debt Assessment
At this juncture, your debt counsellor will assess whether you are over-indebted and examine whether there have been incidences of reckless lending.
A timeline of 30 days is given to the debt counsellor to gather all the necessary documentation from the credit provider and counsellor to complete the debt assessment.
Notify Creditors of Your Debt Review Program
Once you submit your application to the debt counsellor, your debt counsellor should notify your creditors of your application. The notification gets sent by using form 17.1.
The form will require your creditors to provide details of your balance. The creditors will provide statements in the form of a COB, Certificate of Balance. The paper will have the following information:
Account number

Account Type

Surname and Name

Details of Creditor including the registration number

Monthly Installment

Outstanding Balance

Arrear's amount

Insurance amount

Interest rate
The COB provides enough details for your debt counsellor to utilize when providing a suitable proposal to your creditors.
Debt Counselor Declares Your Status
After reviewing your application and the Certificate of Balance, your debt counsellor can now declare whether you are over-indebted or not.
If you are indebted, the debt counsellor sends a notification form of 17.2 notifying your creditors that your debt review application was successful.
Suppose your debt counsellor renders you not to be indebted. In that case, a similar form will be sent to your creditors by your debt counsellor, notifying them of your unsuccessful application for the debt review program.
Upon approval of your debt review, your debt counsellor will provide a proposal with the following information:
Account number

Name of the credit provider

Original interest rate before debt review

Initial installment rate before debt review

Proposed new interest rate percentage

Proposed new restructured installment

Number of months for repaying the debt

Procedure detailing how you will repay the debt.
Your creditors will reply to the debt counsellor within ten days by either accepting the proposal or making adjustments.
Consent Order
After that, the debt counsellor shall approach the courts to obtain a consent order within 60 days after submitting your application. The consent order bars your creditors from taking legal action against you.
Payment of Reduced Installment
Most debt counsellors have payment distribution agents whom you pay your reduced or restructured installment. However, it is essential to note that you are eligible for debt counselling removal if you fail to abide by the monthly structure installments and your proposal becomes nullified. In addition, creditors have the liberty of taking legal action against you.
Clearance Certificate
Upon completing your debt payments, the debt counsellor will issue you with a clearance certificate and notify the credit bureau to clear your name from the credit bureau in South Africa, the National Credit Regulator, and all credit providers.
When blacklisted, clear your name by signing up for a debt counselling program and obtaining an ITC clearance.
Debt Review Removal/Debt Counselling Removal
Signing up for a debt review program is voluntary, and you can wish to opt-out any time. However, debt counselling is a regulated program, and exiting the group requires a process.
Most people may want to opt out of a debt review program after their financial situation stabilizes or desire to access credit from institutions.
Foremost, you need to notify your debt counsellor of your intention to exit the program. Then, your debt counsellor will try to talk you through the consequences of leaving the program.
You can exit the program when:
No Court Order Has Been Given.
Once a debt counsellor approves your application and notifies your creditors, you can opt out of the repayment plan provided a court order has not yet been issued.
The consequence is that your creditors can take legal action against you if you are in arrears.
You will need to provide information to the courts about your change in financial situation, which will bring your debt review program to an end.
A Court Order Has Been Issued.
When a court order is in place, it will be challenging for you to exit the program. The only option you have is to fast-track your payments to settle all your debt accounts.
It is essential to stay connected with your debt counsellor to understand if a court order has been issued. Then, as per the legal procedure, you should sign a confirmatory application provided to you by your debt counsellor.
If you fail to sign the form and submit it to the courts within 60 days, creditors can take legal action against you since the agreement has not yet been deemed legal.
If your financial status has improved, it is essential to notify your debt counsellor to amend your standing so as not being over-indebted.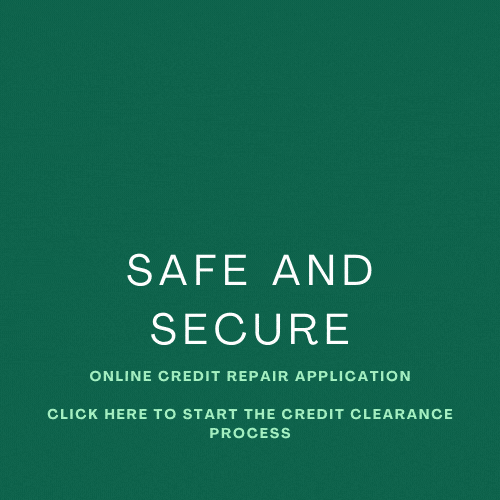 When Should You Consider Debt Counselling?
Debt repayments can take a toll on you. You can easily transition from someone who can make ends meet to someone struggling to meet daily needs. If you are in one of the situations below, then you should consider applying for a debt review program:
Can You Save Money?
If you end up working, earning income but barely having any amount to saveon the side, a debt counselling program is right for you. It is advisable to always have an emergency fund in case of any future incidences such as medical expenses.
If you cannot save for an emergency fund, you can easily fall into debt sooner than expected.
Do You Have Sleepless Nights?
Do you find yourself staying up at night trying to devise ways to repay your debt? It is a sign that your financial situation cannot cater to your piling debts.
Seeking counsel from a debt management company can help set you on a smooth course to repay your debts.
Do You Depend on Credit to Cater for Daily Expenses?
If you find yourself living from credit to credit, then it is a clear sign you need the services of a debt counsellor. Taking out loans to cover basic needs such as water or food can further put you in debt. Relying on credit means more of your income goes towards servicing your accounts, which ends up prolonging your repayment process.
Are You Unable to Make Timely Payments?
If you are already receiving numerous calls and emails on your overdue payments, you are in the cycle of debt. You need to review your finances and also talk to a debt counsellor about the best course of action to take
Is A Debt Counselling Program Right for Me?
Debt repayment through a debt management company may take years for you to finalize. But the process ensures that you get to retain you access and cater to your daily needs.
A professional debt counsellor will walk you through paying your debt and provide financial counselling to help you manage your money after completing your debt review program.
We are a professional debt counselling/ debt review and credit clearance organization offering services on credit clearance, settlement negotiations, credit reports, and debt counselling. Contact us today to find out more about how debt review can change your life.