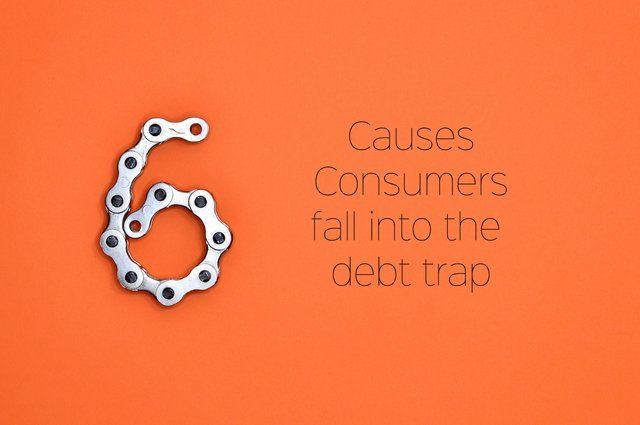 Six Causes consumers fall into the 'Debt Trap'
Have you ever considered why you have fallen into the dreaded debt trap? Have you ever examined and analyzed how you got into this serious situation of deep debt?
We all understand that in our life debt can be catastrophic, especially for the lower to middle-income earners. Falling into the dreaded debt trap causes mental stress, anxiety and can even damage or destroy relationships and marriages.
There are many factors that can lead to severe debt and many people don't know the causes behind them.
Although there are effective programs available set out by the National Credit Act like Debt Counselling, Administration and Debt Review, everyone must be aware of factors which lead to consumers feeling imprisoned by debt and to ensure they avoid getting swallowed by it.
The following are the major causes consumers fall into debt:
Loss of income or reduced monthly income (death or retrenchment)
The death of a spouse or retrenchment is unfortunate, these unforeseen circumstances which have rippling effects on our lives. Your expenses land up exceeding the monthly household income. It is important to jump into action immediately and get help from a reputable company to assist with restructured payments to your credit providers. Our Credit Salvage Debt Counselling or Debt Review program will assist over-indebted consumers manage their debt while still having enough money each month for living expenses.
Divorce and separation:
More than half of marriages end up in divorce and with it come additional pressures on each one's personal finances, normally ending up with creditors or debts not being paid for a period of months.
Money management and overspending:
Not budgeting and overspending causes serious debt problems. Budgeting is a crucial factor for a healthy financial lifestyle. It is difficult to track spending each month without an adequate budget. Without a tool to track spending which will cause debt to creep up on you in a flash. With a well-drafted budget, it will assist you in knowing exactly where your hard-earned cash is being spent. This is the best way to cut unnecessary expenses and prevent you from falling into the dreaded Debt Trap. Over-indebtedness: If you are over-indebted there are many solutions to combat this. Applying for our Debt Counselling program is a wonderful way to combat over-indebtedness. Working an extra part-time job can also ease the symptoms of over-indebtedness but there are other factors to still consider.
Gambling:
This is one of the world's most popular kinds of entertainment and is unfortunately also addictive. Be careful of gambling addictions and seek help immediately should gambling become a problem. Contact us today and we will assist you with the process.
Unexpected Medical expenditure and emergencies:
Lapsed policies and unexpected costly medical procedures and treatments are one of the most common reasons consumers fall into severe debt. Should this unfortunate situation occur, please seek help from us with debt counselling immediately to ensure your debt does not skyrocket out of control.
The above-mentioned circumstances are very prevalent, but you can prevent them if you conduct decent money administration and budgeting skills. Another thing to remember is that you should only spend your hard-earned money within your means. This will prevent your wealth from diminishing and becoming over-indebted. You can decrease your chances of sinking into and accruing more debt by taking prudent measures towards your financial health.
The most crucial factor is to act as soon as you feel you cannot handle your debt. Postponing dealing with your debt and getting debt help will have profound consequences, in the short term and eventually. Contact us today for Debt Counselling, Debt Review and Credit Clearance services. We will ensure you have enough funds available each month to service debts, cater for living expenses and become debt-free.